English Access Micro-Scholarship Program (Howrah)
The English Access Micro-Scholarship Program (Access) provides a foundation of English language skills to bright, economically disadvantaged students
The English Access Micro-Scholarship Program (Access) provides a foundation of English language skills to bright, economically disadvantaged students, primarily aged 13 to 20, in their home countries. Access programs give participants English skills that may lead to better jobs and educational prospects. Participants also gain the ability to compete for and participate in future exchanges and study in the United States.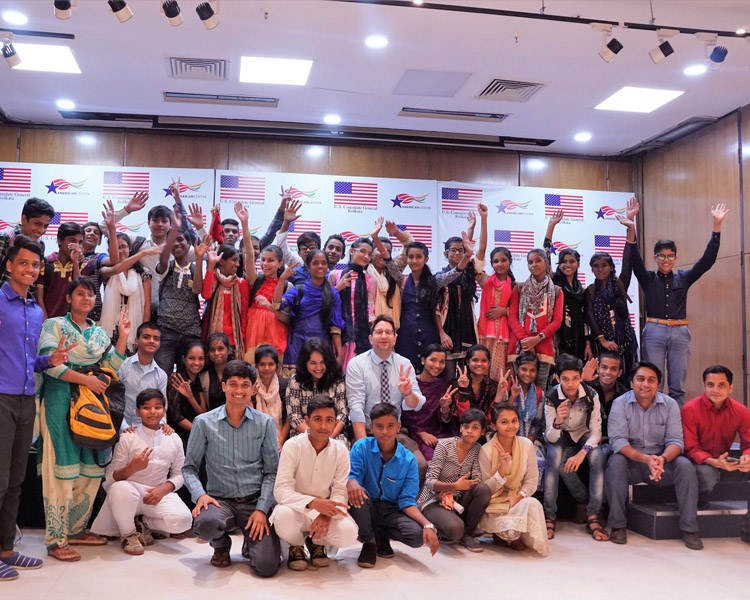 ENGLISH ACCESS MICRO-SCHOLARSHIP PROGRAM
Digital Story Telling
Digital Storytelling found the student leaders creating one-minute films by evaluating their social scopes. Each team employed quite a few skills aligned with Bloom's Taxonomy. 29 teams analysed their personal experiences and scripted an approximately hundred worded English-narrative to portray varied forms of social injustices and biases. Themes ranged from gender-based inequalities to age-based discriminations.
Despite the highly personal nature of each of the films, the students exercised an inordinate level of sensitivity in presenting their stories. The stories in themselves carefully adhered to Freytag's Pyramid, with strictly positive resolutions. The teams applied 21st Century Critical Thinking Skills to digitally present their stories through FilmoraGo and KineMaster.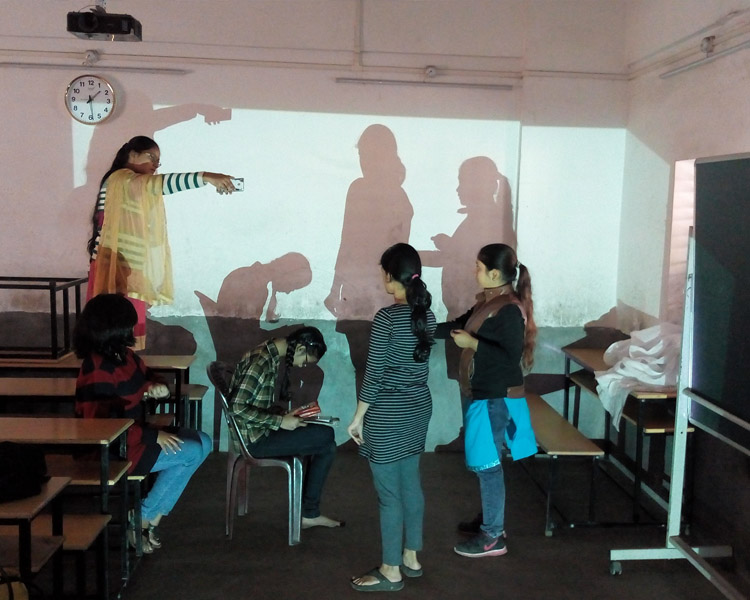 Physical Fitness
Physical fitness is the key to a healthy body and mind. Hence, the three days of camp started with physical training sessions. The objectives of the sessions were developing students physical fitness, agility, concentration and while making them aware of the benefits of being healthy. The first day of the camp saw student warm up with activities like running, free hand exercises in the beginning. It was followed by an Access teacher facilitating the students to do yoga. The students started with Surya Namaskar, followed by Shavasana, Padmasana, Vajrasana and Ushtrasana. As the students were being shown the Asanas, they were also being explained the various aspects and benefits of the Asanas.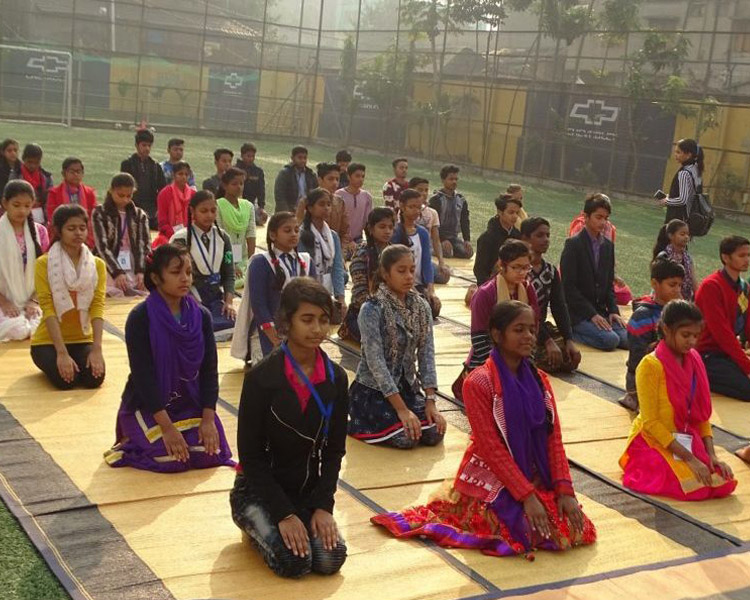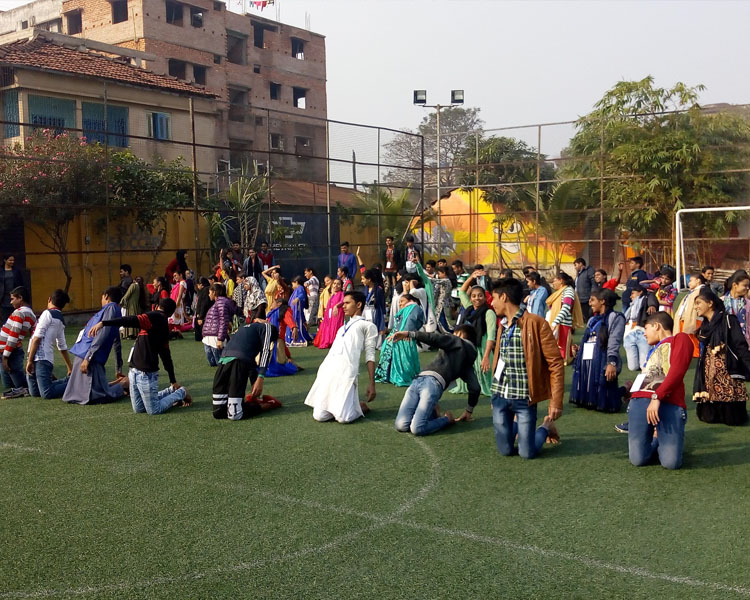 Cleanliness Drive
The Cleanliness Drive around the locality & meaningful wall paintings session on Day 2 saw the students being divided into groups following which they went around the locality, cleaning up the place using brooms, collecting the trash in a bucket and finally disposing them off at designated areas. Thereafter the students, with the help of Mohan sir and alumni volunteers painted the walls around the school's perimeter with images of peace, cleanliness, and nature conservation. Interestingly, the local residents turned up in numbers to egg on the students and the response from the locality was extremely encouraging.
The students were guided in this session by Mohan Sir who did the layout of the murals. The themes chosen for the particular sections of the walls were Protection of the environment, Education for all, Global cooperation and piece and the beauties and bounties of Nature. Students were given the paints and brushes. The Access teachers guided the process of painting of the walls. All students, in groups, came together to create artistic masterpieces that not only beautify the walls but has a clear message.